Artist Workshop- 3rd/4th July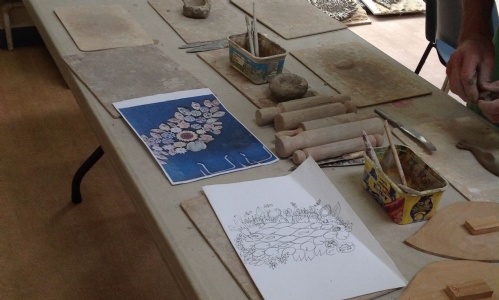 This week, we have welcomed artist Des Alner into school to create a community art piece to help celebrate Henbury View First School being 30 years old! All children from all year groups spent time with Des, working with clay to create pond wildlife and plants. They used a range of different clay tools and techniques, working carefully and accurately to replicate shapes from inspirational images.
Many thanks to Des for the phenomenal artwork the children created- we can't wait to see the final piece displayed in our school grounds!