Welcome from Mrs Wall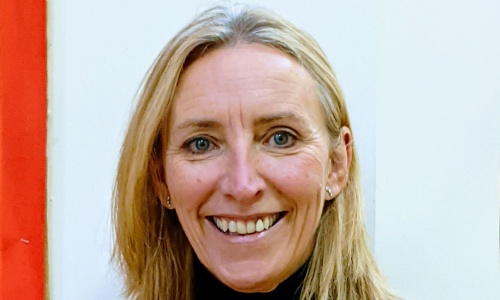 A Welcome from Mrs Wall, our new interim headteacher
Dear Parents/Carers
Wishing everyone a Happy New Year and would like to thank all the parents for making me feel so welcome already.
I would like to take this opportunity to thank the Governing Body for entrusting me to lead Henbury View First School in the interim period before a substantive Headteacher is appointed. It is an honour to take on this role and to work with such a committed staff. I am keen to get to know parents, carers, as well as pupils and staff. During this week I have taken the opportunity to work in each of the classes, I have also given the children the opportunity to find out a little about me.
My teaching career started 30 years ago and during this time I have had the opportunity to work in various schools across Dorset and Sussex. I have been a Deputy Head and SENCo for the last 13 Years at Bearwood Primary and Nursery School. During my time at Bearwood, I was seconded to another Poole School as a Deputy Head and more recently was given the opportunity to be the Acting Headteacher at Bearwood. I know that a successful and happy school depends on us all working together.
Henbury View First School has a strong reputation, and I am looking forward to finding out more about the school and begin the next chapter with the support of the whole school community. I am passionate about providing all our pupils with a world class education and believe that this is what all children deserve.
At drop off times and pick ups I will endeavour to be on the gates, please introduce yourself.
Yours sincerely,
Mrs Wall