About Us
Our School
Henbury View was built in 1992 with spacious teaching bases. With the national requirements for whole class teaching in English and Mathematics the school has added glazed screens between the year groups but with the option of opening up specially designed doors to retain the advantages of the larger space.
The Foundation children benefit from their own entrance, newly developed outside play
area, and two large classroom areas with custom built imaginative play areas and toilet facilities.
The teaching areas are designed in an octagonal shape around a central courtyard which can be accessed by all year groups. All classes have doors leading outside. The year one and two pupils have their own outside area enclosed with pencil fencing.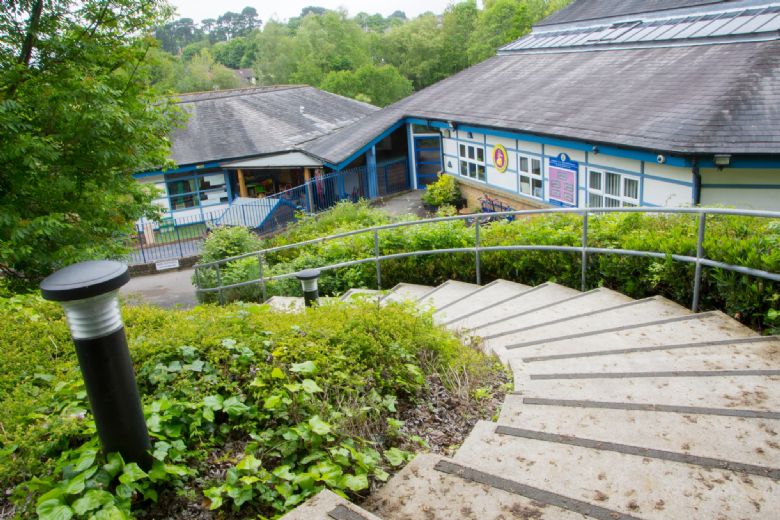 Library
The school has a separate non-fiction library.
ICT
The PCs throughout the classrooms all have internet access. Each class has a range of digital devices to support learning across the curriculum. Our teaching assistants are fully trained and confident in supporting pupil learning.
---
---
---
---
---
---
Indoor Spaces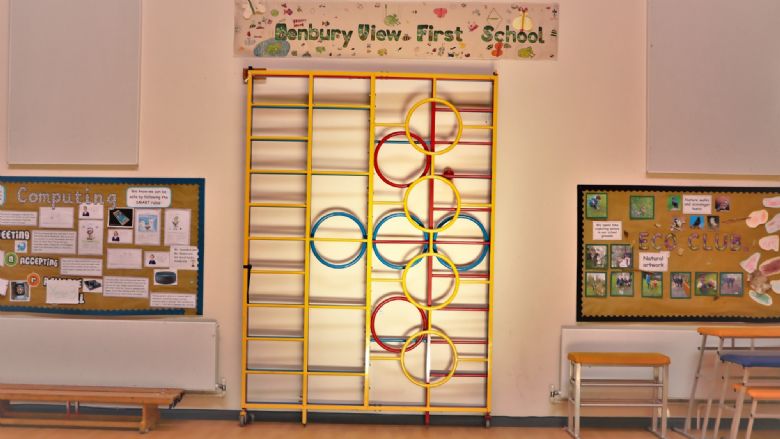 The spacious hall is well equipped to accommodate Collective Worship, Physical Education, drama and dance, with the dual purpose of dining hall.
A large mezzanine balcony gives extra teaching space and acts as a resource area.
Outdoor Spaces
Our school grounds were planned carefully to offer as many learning opportunities as possible and are now very beautiful. There is a large field, two hard play areas, one for quieter activities, the other for active play with an assortment of play equipment.
We have wooded areas and a large pond. Within the grounds is an adventure playground maintained by the council.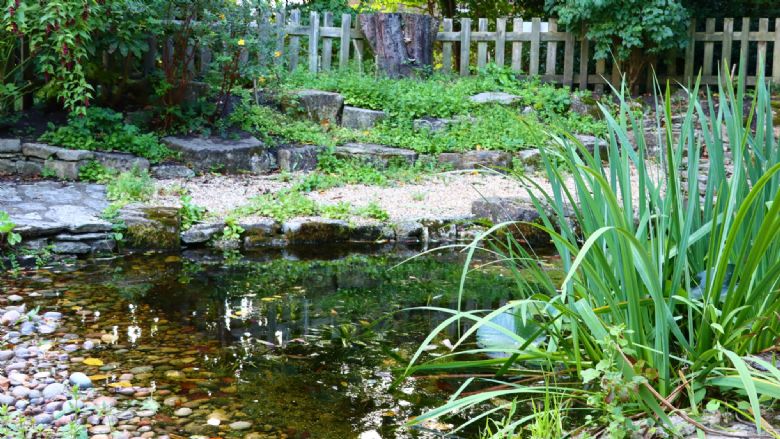 ---
---
---
---
---
---
School Organisation
Pupils are organised into five class groups, at present each with its own full time teaching assistant, one for each year as follows:
Foundation – age 4/5
Year One – age 5/6
Year Two – age 6/7
Year Three – age 7/8
Year Four – age 8/9
Specialist Learning Support
Learning support is provided as required by a specialist teacher who works alongside the class teacher. She collaborates closely with the County Special Educational Needs Support teacher who is bought in to help meet the specific needs of a few children, with specialist assessments, direct teaching and advice.