E-Safety
Intent
At Henbury View First School, we recognise clearly that for our pupils, the Internet and other digital devices already play a huge role in their lives. These devices can be an amazing resource for education and entertainment, and most children use them safely. However, there are also lots of risks online which can potentially lead to harm. These risks can include:
Exposure to age inappropriate or distasteful content
Harm from interactions with other people online
Harm from trusting non-credible sources online
Unfortunately, there are times when the Internet can be a dangerous place for children. As a school, we have a responsibility to ensure that all our pupils are aware of these risks and can deal with them appropriately. At Henbury, we use the UKCCIS, UK Internet Safety Centre and SWGfL resource 'Project Evolve' which is a new and up-to-date planning resource which supports children with their lives online. We also follow the SMART rules of staying safe online, which clearly spells out both the risks and effective ways of dealing with potential problems. These rules are clearly displayed in our shared spaces and in all classrooms, and the children have half-termly e-safety sessions to ensure they understand how to deal with potential problems. We also aim to help support our school community, for example parents, on the possible dangers technology encompasses and advise them on how to deal with these.
Implementation
When covering the themes below taken from the UKCCIS document 'Education for a Connected World', we will use the 'Be Internet…' statements with the children to embed the key principles of the unit:
| | | |
| --- | --- | --- |
| Managing Online Information | Be Internet Alert | I will check something is true before believing what I see online |
| Online Reputation, Copyright and Ownership | Be Internet Smart | I know how information can be seen by others |
| Privacy and Security | Be Internet Secure | I know how to keep my personal information private |
| Self-Image, Identity, Health, Well Being and Lifestyle | Be Internet Me | I understand the positives and negatives of using the Internet |
| Online Relationships | Be Internet Brave | I know who to tell if I feel uncomfortable online |
| Online Bullying | Be Internet Kind | I will not be unkind to others online |
These key messages will form the children's e-safety policy. They will be introduced through our e-safety character called 'Captain Computer', who will help them stay safe online both at home and at school.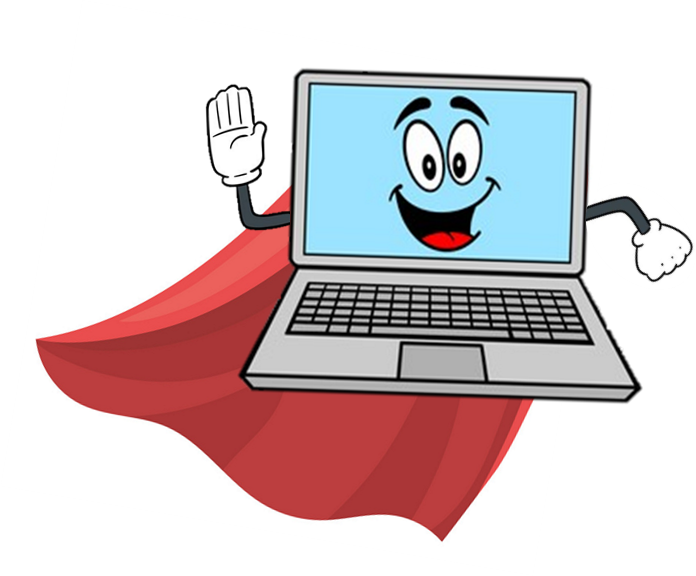 Key Threads
At Henbury View, we have key threads that run through and across year groups. These have been taken from 'Education for a Connected World'. These will continually be revisited and explored across the academic journey of a child at Henbury. Each thread is underpinned by key vocabulary and knowledge that will be explicitly taught in e-safety sessions. The key threads are:
| | | | | | | | |
| --- | --- | --- | --- | --- | --- | --- | --- |
| Managing Online Information | Online Reputation | Self-image and Identity | Online Relationships | Health, Wellbeing and Lifestyle | Privacy and Security | Copyright and Ownership | Online Bullying |
Within each year group, these threads include:
Self Image and Identity - This strand explores the differences between online and offline identity beginning with self-awareness, shaping online identities and media influence in propagating stereotypes. It identifies effective routes for reporting and support and explores the impact of online technologies on self-image and behaviour.

Online Relationships - This strand explores how technology shapes communication styles and identifies strategies for positive relationships in online communities. It offers opportunities to discuss relationships, respecting, giving and denying consent and behaviours that may lead to harm and how positive online interaction can empower and amplify voice.

Online Reputation - This strand explores the concept of reputation and how others may use online information to make judgements. It offers opportunities to develop strategies to manage personal digital content effectively and capitalise on technology's capacity to create effective positive profiles.

Online Bullying - This strand explores bullying and other online aggression and how technology impacts those issues. It offers strategies for effective reporting and intervention and considers how bullying and other aggressive behaviour relates to legislation.
Managing Online information - This strand explores how online information is found, viewed and interpreted. It offers strategies for effective searching, critical evaluation of data, the recognition of risks and the management of online threats and challenges. It explores how online threats can pose risks to our physical safety as well as online safety. It also covers learning relevant to ethical publishing.

Health Well-being and Lifestyle - This strand explores the impact that technology has on health, well-being and lifestyle e.g. mood, sleep, body health and relationships. It also includes understanding negative behaviours and issues amplified and sustained by online technologies and the strategies for dealing with them.

Privacy and Security - This strand explores how personal online information can be used, stored, processed and shared. It offers both behavioural and technical strategies to limit impact on privacy and protect data and systems against compromise.

Copyright and Ownership - This strand explores the concept of ownership of online content. It explores strategies for protecting personal content and crediting the rights of others as well as addressing potential consequences of illegal access, download and distribution.