Reading
'The more that you read, the more things you'll know. The more that you learn, the more places you'll go'
Intent
At Henbury View First School we foster an environment that encourages our pupils to become independent, lifelong learners. We aim for excellence in all of our school activities and encourage all pupils, whatever their ability, to achieve the best they possibly can. We believe that providing pupils with a well-balanced, enriching and engaging English curriculum will aid them in developing into self-assured communicators.
The National Curriculum (2014) clearly states that teaching the English language is an essential, if not the most essential role of a primary school:
'Teachers should develop pupil's spoken language, reading, writing and vocabulary as integral aspects of the teaching of every subject. English is both a subject in its own right and the medium for teaching; for pupils, understanding the language provides access to the whole curriculum. Fluency in the English language is an essential foundation for success in all subjects.'
Our school will ensure that in reading lessons,
children's knowledge and experiences are deepened through the use of high-quality texts, and in writing lessons, opportunities are provided for children to apply skills and produce outcomes for different audiences and purposes. We endeavour to broaden and deepen a child's knowledge and understanding rather than pushing higher achievers on to the next year group's objectives.
Implementation
English provision at Henbury View First School follows the National Curriculum Programmes of Study for each year group and planning outlines clear and progressive learning journeys.
Reading provision
The programmes of study for reading at key stages 1 and 2 consist of two dimensions:
word reading
comprehension (both listening and reading).
At Henbury View First School, teaching focuses on developing pupils' competence in both areas.
Phonics Teaching
In EYFS and Key stage 1, reading lessons are predominantly weighted towards decoding and skilled word reading. Children learn how to read through discrete phonics lessons followed by a reading lesson that is matched explicitly to their phonics teaching. At Henbury View First School, we expect children to be fluent readers at the end of Key Stage 1 in order to access learning in other curriculum areas, experience higher level texts, and broaden their knowledge of the wider world. In order to do this, we follow the Read Write Inc scheme for phonics. For further guidance, please refer to our Phonics and Early Reading policy and the 'Phonics' tab on our website.
Whole class reading lessons
While children in EYFS and Key stage 1 complete daily Read Write Inc phonics and word reading sessions, we also recognise the importance of experiencing rich text discussion and comprehension questioning. At Henbury, we strive to ensure all of our children have access to a wide range of exciting and engaging texts and ensure EYFS, Year 1 and Year 2 have at least three 15 minute whole class guided reading sessions each week. These sessions are mainly discussion based with some recording when appropriate. They are focused on developing and discussing rich vocabulary, fostering a love and excitement for reading while exploring children's higher level thinking during inference and retrieval from texts. Group reading lessons may also occur where a teacher wants to develop fluency or vocabulary with a group of children with similar needs.
During Key Stage 2, the weighting of taught reading shifts towards comprehension. Reading comprehension skills are taught as a whole class model, providing children with the opportunity to experience high-quality discussion with the teacher, as well as from exploring and discussing a range of fiction, poems and non-fiction texts. Teachers across both Key Stages will refer to our Henbury reading symbols when planning, teaching and questioning in comprehension lessons. These symbols match the VIPERS strands and ensures that all children become proficient across all of the National Curriculum reading domains.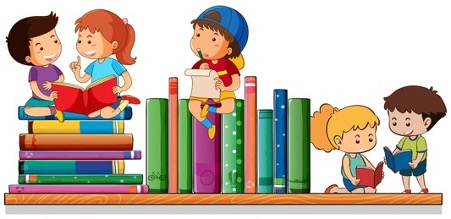 VIPERS:
Vocabulary
Infer
Predict
Explain
Retrieve
Sequence (KS1) /Summarise (KS2)

Reading stems are provided to support rich discussion as well as providing teachers with a bank of progressive starters to support task design and written work for guided reading journals. Across both Key stages, classrooms dedicate a display to a reading 'working wall' where the use of these symbols and impact of high-quality comprehension sessions can be seen. Please refer to appendix 2 for a detailed reading provision from EYFS to Year 4.